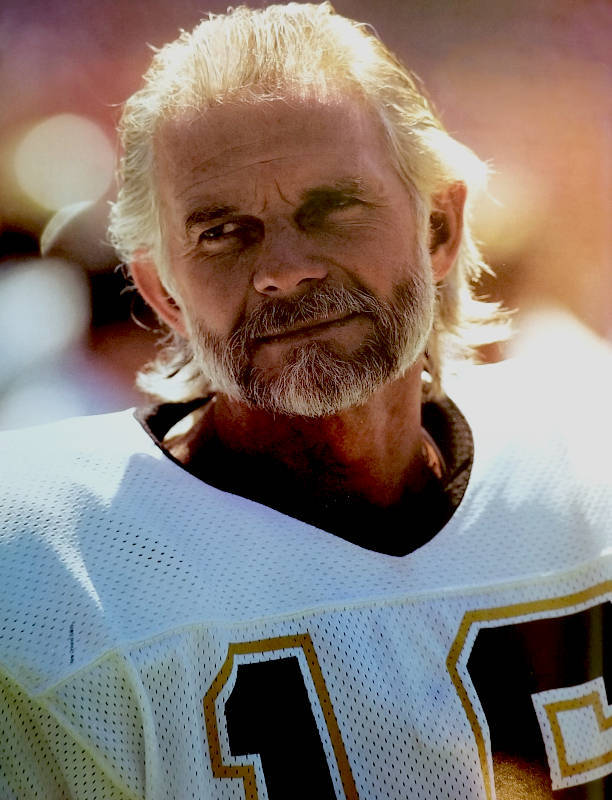 ---
He was a walking legend in his prime. Ken Stabler had led the mighty Raiders to numerous post-season appearances during his time there. An impressive career at Alabama where he backed up Joe Namath he was drafted with Oakland's 2nd round pick in 1968. In 1970 he was officially added to the roster where he backed up another Raider great – Daryl Lamonica, and saw spot duty until 1973 when he finally took the reigns of the offense. During his 7 years as a starter the "Snake" was credited with 69 victories including the credit for 12 fourth-quarter-comebacks. In 1976 he helped bring an NFL Championship to Oakland with a victory in Super Bowl XI over the Minnesota Vikings. Even with a brief stay in Houston he led the Oilers to a playoff game in 1980.
So when he was picked up by his former coach Bum Phillips, Saints fans had very high hopes. Unfortunately, like many of Bum's additions to the team at that time, Stabler's best days appeared behind him. Though he did play well in 1983, his last season as real starter. Leading the Saints to 7 victories that was without a doubt, the best year the franchise had yet experienced. It was that year that New Orleans narrowly missed the playoffs when the Rams kicked a game-winning last-second field goal on the final play of that season. In Bum's run-heavy offense he managed to complete over 55% of his 311 passes for 1988 yards and 9 touchdowns. Not his best ever as a Pro but for New Orleans it was satisfactory.
The Saints picked up Richard Todd from the Jets and the 38-year old Stabler played very sparingly in 1984. So sparingly he retired in the middle of the season. Despite his brief time with the New Orleans Saints he still left as the #3 All-Time Quarterback in franchise history. He passed away in 2015 from colon cancer and 8 months later it was announced he would be inducted into the Hall of Fame. He was chosen #27 of the 100 Greatest Quarterbacks by Football Nation.
Check out this Image Gallery of Kenny Stabler at NFLPastPlayers.com.
---
Ken StablerCareer Passing with New Orleans Saints
| Year | Age | Games | QB Rec | Comp | Att | Comp% | Yards | TD | Int | Long | Y/A | Rating | Sacked | GWD |
| --- | --- | --- | --- | --- | --- | --- | --- | --- | --- | --- | --- | --- | --- | --- |
| 1982 | 37 | 8 | 4-4-0 | 117 | 189 | 61.9 | 1343 | 6 | 10 | 48 | 7.1 | 71.8 | 13 | |
| 1983 | 38 | 14 | 7-7-0 | 176 | 311 | 56.6 | 1988 | 9 | 18 | 48 | 6.4 | 61.4 | 18 | 4 |
| 1984 | 39 | 3 | | 33 | 70 | 47.1 | 339 | 2 | 5 | 29 | 4.8 | 41.3 | 5 | |
| 3 years | | 25 | 11-11-0 | 326 | 570 | 57.2 | 3670 | 17 | 33 | 48 | 6.4 | 62.4 | 36 | 4 |
Please follow and like us: